Traditional house in the urban core, renovated in 1998 and dated in 1738. Own fenced garden area, swings, barbecue, tables and children's play corner. Large wooden balcony. Own garage. Central Heating. It has2 double bedrooms (1 with single beds of 90 cm., and another with a 1,35), a bathroom, kitchen- living room with TV.

IRONDOA II
2 double bedrooms (1 with 2 beds of 90 cm. and other with a bed of 135 cm), a bathroom, a kitchen-dining room and a living room with TV. .

EXPOSITION
. The cottage has for its customers an exposition of farm tools with many more objects linked with the life of our antecessors in the basque cottage. .

ACTIVITIES IN THE AREA
WHERE TO GO
Cuevas de Zugarramurdi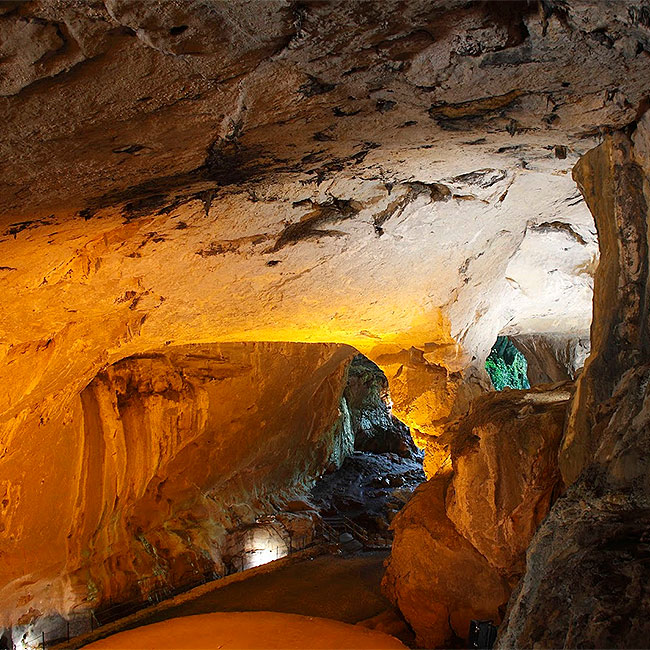 Magic, fantasy and witchcraft have become Zugaramurdi Cave on one unique tourist settlement t 400 meters from the border town with France in the western Pyrenees of Navarre. There is also a Museum of ...
Parque Natural Señorío de Bertiz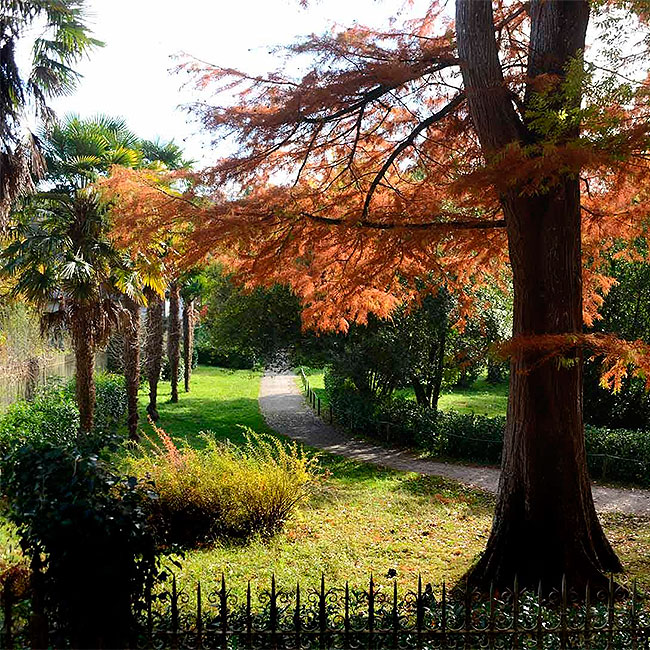 A fabulous botanical garden with blackbirds, squirrels and seven species of woodpeckers stand out in this Natural Park along the western Pyrenees of Navarre next to the river Bidasoa with large trees ...
Finca de Artikutza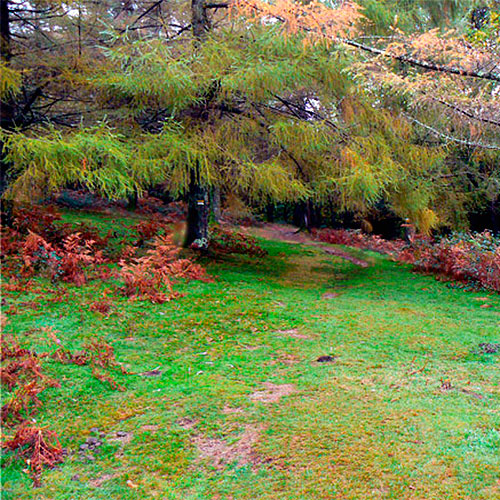 The farm of Artikutza is a natural enclave of 3,800 hectares with lots of animals, many of them are endangered, and over six million of beech and oak. And there is a reservoir.
UPCOMING EVENTS
Carnaval de Goizueta
En Goizueta, del 26 al 28 de febrero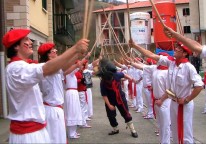 Las celebraciones tienen lugar los tres días anteriores a miércoles de ceniza. Los protagonistas son dos carboneros que llevando a sus espaldas unos zagis o pellejos de vino llenos de aire, bailan ent...
Carnaval de Lantz
En Lantz, del 3 al 5 de marzo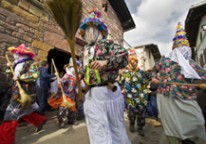 El ciclo completo se desarorlla en el domingo, lunes y martes anteriores al miércoles de ceniza. Cada martes de carnaval se celebra en el pueblecito de Lantz, el apresamiento, juicio y muerte en la h...
Carnaval de Bera
En Bera, del 23 al 28 de febrero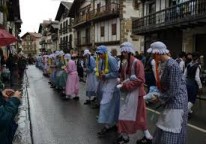 Hombres y mujeres se intercambian papeles, ellas de pastores y ellos de niñeras. (Domingo comparsa y lunes cuestación por el pueblo y caseríos. Lunes atardecer desfile de carrozas. Jueves gordo, cuest...
ENVIRONMENT´S INFORMATION
Etxalar
Border village with a nice and quiet environment, next to the Tximista river. National price of tourism for embellishment and improvement of the villages. It is located 70 km from Pamplona, 40 km from San Sebastián and its beaches.
Tours

* Marked routes to the columbariums.
* Infernuko errota
* Azkua Mount.
* Aizkolegi Palace.
* Caves of Zugarramurdi.
* Lordship of Bertiz.
* Mill of Zubieta.
* MuseumSantxotena.
* Basque-French territory
Activities
Hiking, Cycling. Guided visits to columbariums