Environment´s information
The river Baztan changes its hydronym in Bidasoa in the Valley of Bertiz where it is the Natural Park of the Estate of Bértiz with its beech and firs. It also has a botanic garden of 160 species next to the Interpretation Centre of the Nature of the cottage of Tenientetxea. In Doneztebe/Santesteban begins the Green Way of Bidasoa in the restore track of the railway of the Train of Bidaoa or Txikito and it finishes in Enderlatsa (27,5 km), it lets small walks along the villages and visiting the dams of the Bidasoa with the curious scales for the salmons. On the other hand it is also worth to highlight the itinerary of San Juan Xar as local path of trekking that it begins in Bera/Vera de Bidasoa and it passes by Lesaka, Igantzi and Arantza to finish in the Natural Reservoir that takes in the only natural forest of carpes of the peninsula and that it is has a rancher on the cave of the saint that it is said that he has curative powers. Likewise, owing to the proximity of the French coastal villages of Hendaya and Saint Jean de Luz with its beaches and cliffs, the traveller can also go to those municipalities. The region of Bidasoa surprises us with its gastronomy: the wood pigeon and other game dishes that stand out in the varied gastronomy which includes the prized salmon of Bidasoa, duck derivatives, the "piperropiles" or pepper cakes. There are also various public rituals of great ethnological interest.
Etxalar
Border village with a nice and quiet environment, next to the Tximista river. National price of tourism for embellishment and improvement of the villages. It is located 70 km from Pamplona, 40 km from San Sebastián and its beaches.
Tours

* Marked routes to the columbariums.
* Infernuko errota
* Azkua Mount.
* Aizkolegi Palace.
* Caves of Zugarramurdi.
* Lordship of Bertiz.
* Mill of Zubieta.
* MuseumSantxotena.
* Basque-French territory
Activities
Hiking, Cycling. Guided visits to columbariums
WHERE TO GO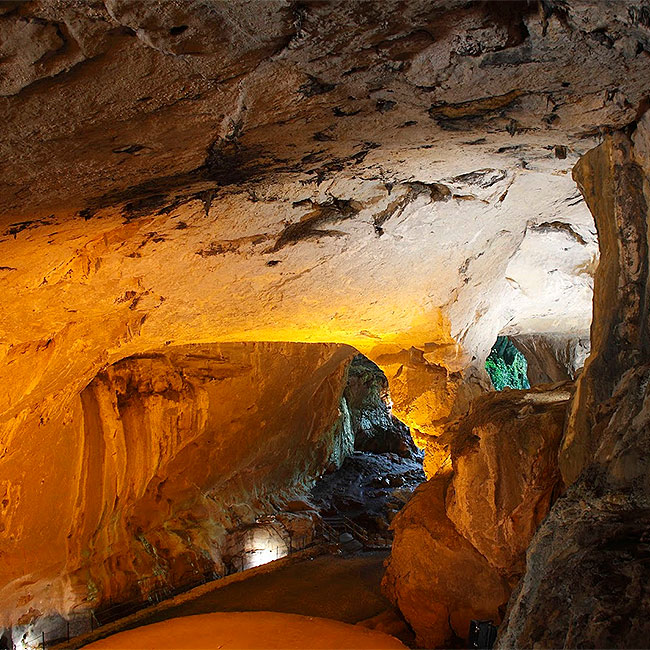 Cuevas de Zugarramurdi
Magia, fantasía y brujería se han convertido la Cueva de Zugarramurdi en un enclave turístico único a 400 metros de este pueblo fronterizo con Francia en el Pirineo occidental navarro. Hay también un ...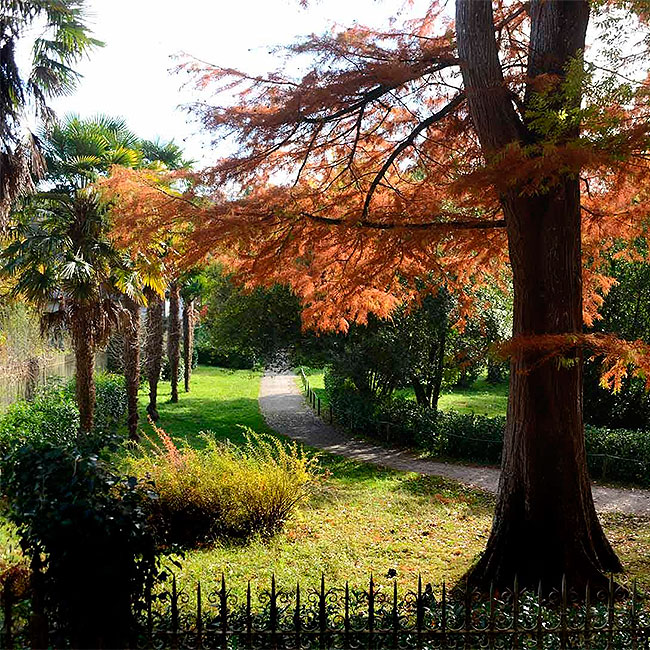 Parque Natural Señorío de Bertiz
Un fabuloso jardín botánico con mirlos, ardillas y siete especies de pájaros carpinteros destaca en este Parque Natural del Pirineo occidental navarro junto al río Bidasoa con árboles de gran porte y ...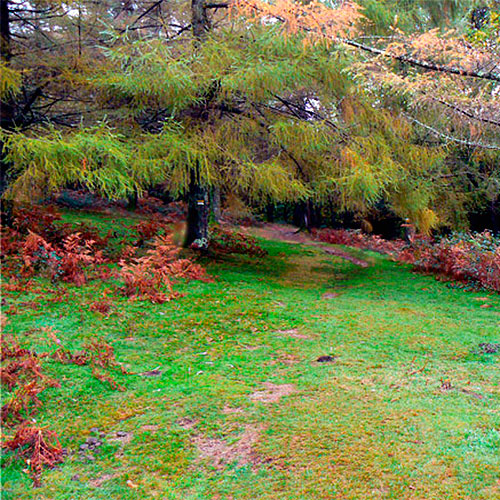 Finca de Artikutza
La finca de Artikutza es un enclave natural de 3.800 hectáreas con gran cantidad de animales, muchos de ellos en peligro de extinción, y más de seis millones de hayas y robles, entre los que destacan ...
UPCOMING EVENTS
Especial Semana Santa en Navarra
En Pamplona, del 18 al 22 de abril
No tendremos la fama andaluza o castellana, pero nuestra Semana Santa es para vivirla. Si has decidido venir a visitarnos, te presentamos los actos religiosos más destacados además otras propuestas n...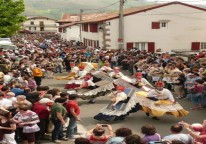 Nafarroaren Eguna (Baigorri-Iparralde)
En Saint-Étienne-de-Baïgorry, 28 de abril
Fiesta tradicional, que se celebra anualmente en el pueblo vecino de Iparralde (Baigorri). Una cita de hermanamiento de Navarros Durante todo el dia, en la pequeña localidad hay artesanos, dantzaris,...
Día internacional del Museo
En Pamplona, del 18 al 20 de mayo
A mediados del mes de mayo los museos de Navarra, tanto públicos como privados, se suman a la celebración del Día Internacional del Museo y Noche Europea de los Museos. El objetivo de este día es conc...